I've finished my wife's AR a SD15 that's a Sun Devil billet upper and lower signed by David Beaty, the owner, via a laser etching.
It's a little less intimidating than a black AR. It weighs in at a svelt 6lbs 10oz. not bad at all.
It's a "slick side" meaning there is no forward assist.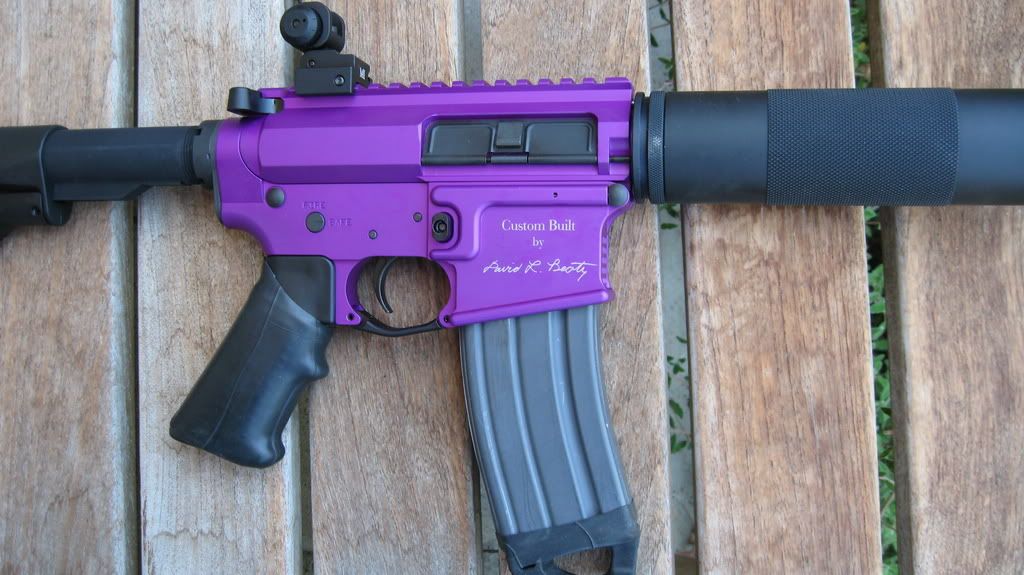 Hopefully, she'll like to shoot it.
Now she has 2 9mm and one .224.