I rubberized the grips on my S&W M&P9. This helps a lot with the pistols vibration that I notice when I'm firing it and makes the pistol more comfortable to hold, a little cushion.
Also I find that the pistol stays put in my hand better and I get a better grip.
Before: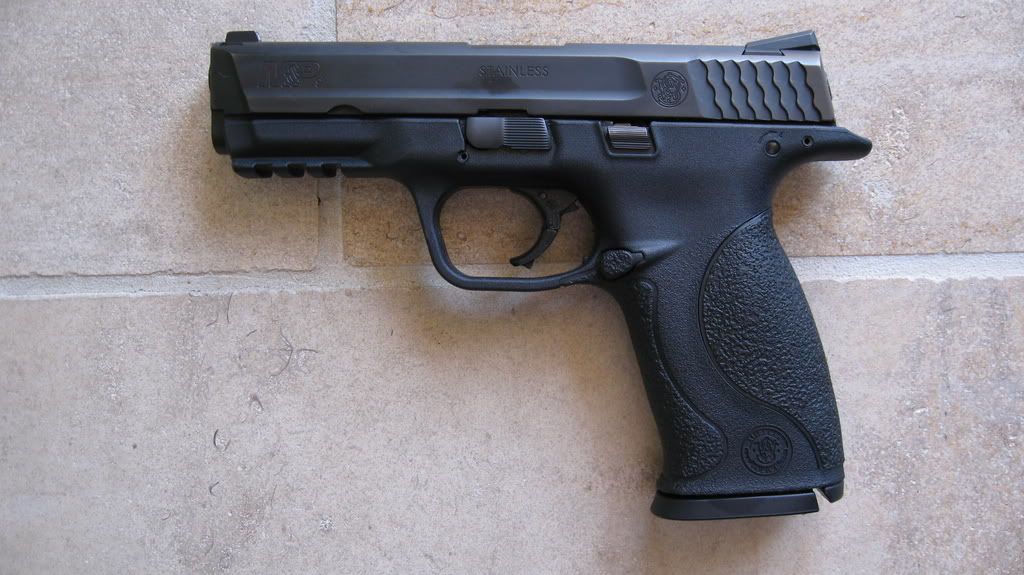 After: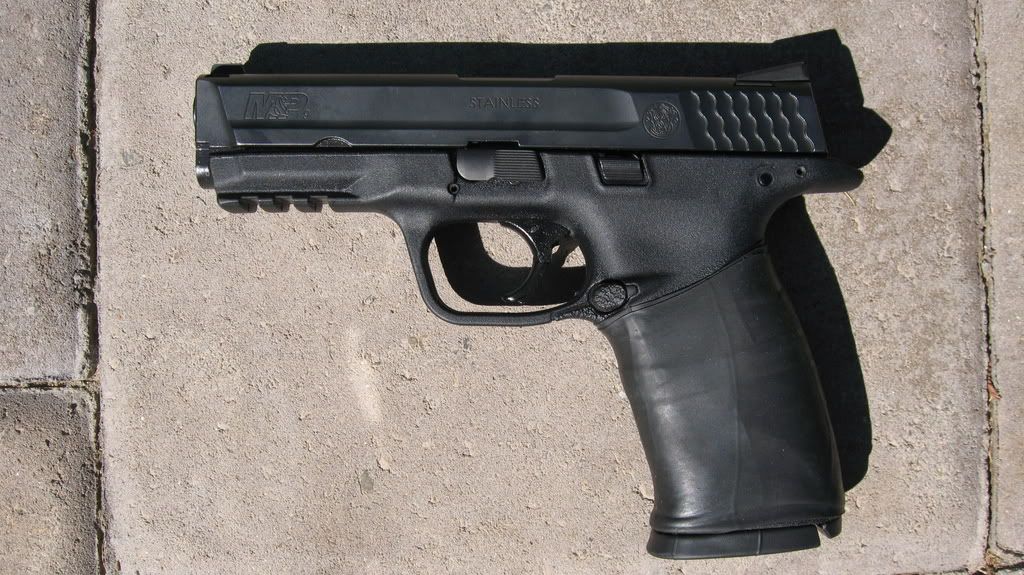 The rubberization process I used is about two inches of bicycle tube streched over the grip. I put a double layer of bicycle tube on. You can see the two layers if you look closely.
Pretty simple solution but it works really well.
I went through a CQB course with the modified grips and it worked like a charm.
I also rubberized the ends of my magazines, you can see the results if you look at the bigger picture. I did that to help minimize any scaring on the endplate during speed re-loading.